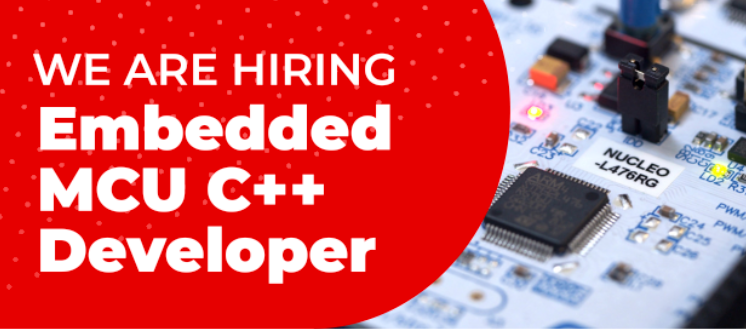 What do we offer:
• Engage in the production of interesting projects for the internal needs of our own business and for the general market
• Decent and timely remuneration + bonuses for the implementation of the plan
Here's what we're looking for
• Ready to develop new products
• Strong experience with C++
• Have knowledge and ready to update them in Microcontrollers and Hardware Programming
• Crazy about electronics and everything new
• Disciplined and know what means deadlines
• Know what flux and solder mean
• Strong grasp of ESP32 & STM32
• RFID
• Engineering mind type.
• If You can read this, no other language is needed.
Who We are:
• For the last 15 Years developing POS products, like Displayers and Shop-n-shop Solutions.
• Based in Peetri, Sära tee 1 – 2000m2 production area
• Stable and growing company with Estonia based capital.
• 99% export-orientated.
• We are creating something that You can see, touch or kick. Not something ephemeral and "cloud"y.
Employment type: Full-time
Workplace type: On-site
Job location: Estonia, Peetri